EFFECTIVE JANUARY 1, 2014
Bruce Lathrop has moved his practice to Lubka & White LLP
(626) 301-0700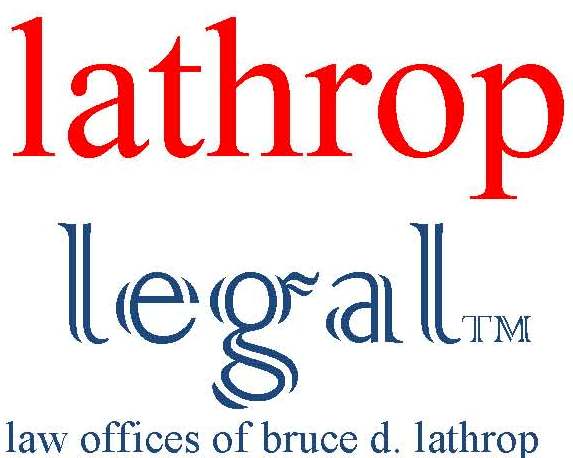 "The Roles of Angel Investors in Mentoring and Funding Early Stage Companies," Pasadena Bar Association, Technology Section, Pasadena, November 2011 (Moderator).
"Post-Grant Scope Assessments: A Proposal for Patent Reform From a Different Angle," Patent, Trademark & Copyright J., Vol. 73, No. 1792, BNA, Nov. 3, 2006.
Client personnel training presentations in the following areas: Business Partnering; Antitrust Law; Warranties and Indemnities; Intellectual Property in Federal Contracting; Strategic Alliances and Joint Ventures; Trade Secrets; and Technology Acquisition and Licensing.
"A Fast Response Seminar on Acquisition Reform Under the Federal Acquisition Streamlining Act," National Contract Management Association, Vandenberg and Channel Islands Chapters, November 1994.
"Design-Induced Errors in Computer Systems," Computer/Law Journal, Winter 1990.